Cabbage is very popular among health and food enthusiasts. Not only is it nutritious, but cabbage is also great since you can grow and harvest cabbage in batches throughout the summer. Also, cabbage comes in many varieties. But what do you really use pak choi, kohlrabi, and turnip for? Find out what some popular cabbage varieties taste like, and how to best enjoy them.
Pak choi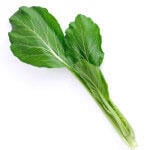 Chinese cabbage variety that is reminiscent of swiss chard. It can be enjoyed raw, for example in salads, but can also be boiled and stir-fried. Pak choi goes well with other vegetables and is best served with fish and meat.
Broccoli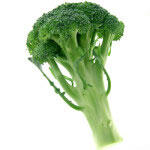 Broccoli is one of our most nutritious vegetables and contains a lot of antioxidants. It is great in soups and gratins or raw in salads. If you grow it yourself, you can eat the broccoli sprouts.
Tuscan kale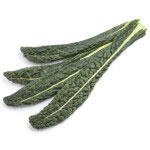 Tuscan kale, also known as Lacinato kale, is very decorative and can be used as an ornament in flower beds. We love to fry it in olive oil together with finely chopped garlic, and season with salt and pepper. Add cream and let the Tuscan kale soak it up. Sprinkle with pine nuts and parmesan, and enjoy right away!
Kohlrabi
Kohlrabi is crispy with a sweet taste. Peel and cut into thin strips. Mix with cold-pressed rapeseed or olive oil and apple cider vinegar. Add it on top of a bed of mixed lettuce leaves, and preferably, season it with chopped coriander.
Romanesco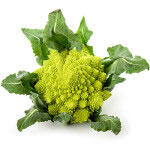 Romanesco is a cross between cauliflower and broccoli. Cut romanesco into pieces and boil in salted water. Mix a marinade of mustard, vinegar, and oil. Salt and pepper. Mix romanesco in the marinade and leave to cool for 30 minutes. Garnish with butter-fried, fresh sage leaves.
Cauliflower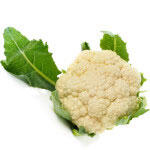 Its mild flavour makes cauliflower great in gratin, stews, and soups. Cauliflower is perfect in Asian cuisine, as a vegetable wok, or in Indian masala. Cauliflower is usually served roasted or lightly blanched.
Brussels sprouts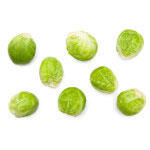 Brussel sprouts can be fairly bitter when eaten raw, but turn sweeter when they are cooked. Cut them in half and fry them in butter. Season with garlic, lemon peel and juice, salt, pepper, and a drizzle of honey. Fry for another five minutes. Go ahead, enjoy!
Kale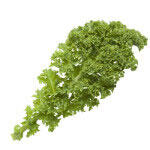 Kale has a peppery taste, and its crunchy texture makes it very versatile; stew it, make kale chips, or add it to a smoothie. Choose your favorite orange juice, mix with kale and sweeten with liquid honey. A great way to get some extra greens in!
Chinese cabbage
A crispy cabbage with a mild taste. Chinese cabbage can be eaten raw shredded in salads or cooked lightly. In Asia, it is widely used in stir-fried dishes and is the main role in kimchi - pickled Chinese cabbage.
Pointed cabbage
Has a very mild buttery taste, which makes it the perfect cabbage for beginners who want to learn to like the taste. Cut out the log part at the bottom and cut the cabbage head into thick strips. Steam in broth for a maximum of five minutes. Season with nutmeg and add some boiling cream together with crispy bacon. Enjoy!
Savoy cabbage
Savoy cabbage is quite mild with an earthy flavour. Use this cabbage variety to make an exciting variation on healthy chips! Peel the leaves from the Savoy cabbage and cut off the thick stem in the middle. Put the oven on medium heat, brush the leaves with sesame oil and sprinkle with parmesan, a little sea salt and chili flakes. Place the plate in the oven for about 25-30 minutes, until the chips have a nice color.
Red cabbage
Red cabbage is somewhat peppery, but gets milder once cooked. Red cabbage works very well in salads all year round. To make a red cabbage salad that is perfect for meat dishes, start by finely shredding the red cabbage. Add fresh coriander, seedless dates that you halve, salt, olive oil, and squeezed lemon. All done!
Rutabaga
Rutabaga is similar to turnips in taste, but a bit milder. Boil rutabaga cubes in salted water until soft. Heat oil in a frying pan and brown the turnips. Add butter, honey, ginger, and rosemary. Fry until the rutabaga is glossy. Season with salt before serving it.
Turnip
Turnips have a bit of a peppery, yet sweet taste. Turnips are suitable for pickles, but can also be boiled in lightly salted water and served as an accompaniment. The thin turnip leaves can also be eaten and used as chard or spinach.
White cabbage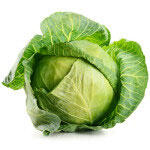 White cabbage, or simply cabbage, has a sweet and mild taste. Cabbage is often eaten raw in salads and is also used for cabbage dolma, in soups, stews, wok dishes and stews. It is also the main ingredient in coleslaw! Cabbage is full of fiber and Vitamin C.