Propagation trays do not only save you time and space but also give you robust plants with strong roots. A propagation tray is great for smaller cultivations!
Propagation trays, seed trays, mini plug flats, or cell flats - different name, same function. At Nelson Garden, we call them mini plug flats, but regardless of the name, this tool is a cultivator's best friend. Its biggest benefit is that it enables you to fit many plants in a small area. Once it is time for replanting, you will have small and perfectly shaped plants that are easy to handle.
There are trays that offer around 100 cells, which results in the same amount of plants. For those who cultivate on a smaller scale, smaller propagation trays such as our mini plug flats, are more convenient. These can easily be transported between the house and garden when refilling the cells with soil.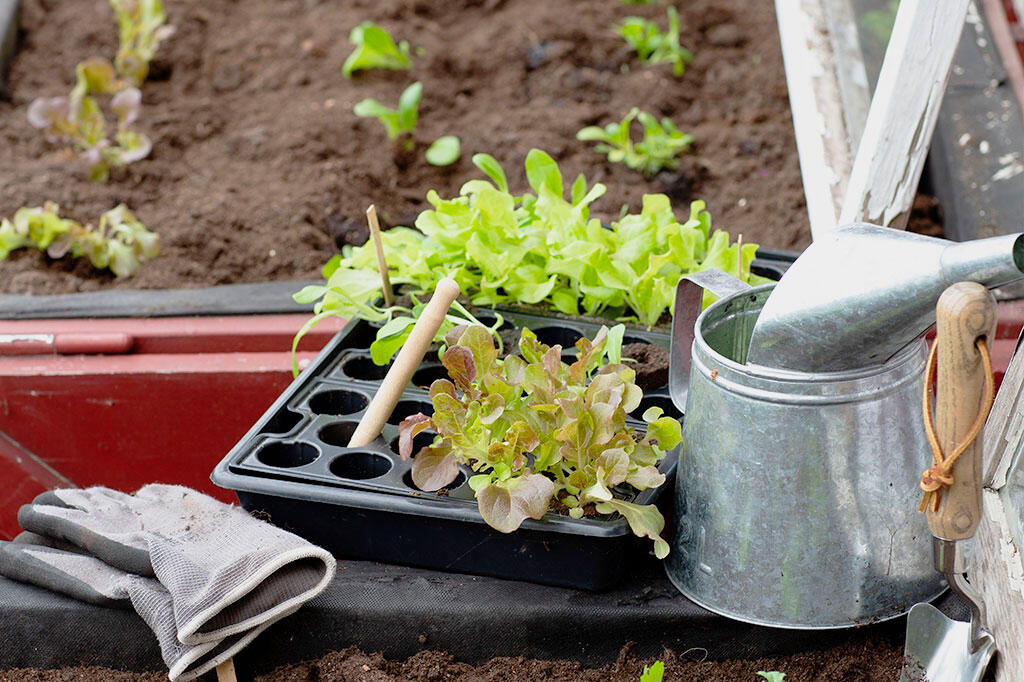 Picture: Annika Christensen
6 tips on how to sow in mini plug flats:

Sowing in propagation trays is not hard at all. Here is a guide on how to do it- from start till replanting! All you need is a propagation tray, a growing tray, plugs or soil, and some seeds!
Fill the cells in the propagation trays with

plugs

or soil. Our plugs are made from compostable coco fiber, peat, and some added nutrients. We will explain the benefits of plugs further down.


Put your propagation tray on top of a

growing tray

, and then pour water onto the growing tray. Let the plugs or the soil absorb the water until they are completely moist.

Sow one to three seeds per cell in the propagation tray. Preferably check the germination rate of the seeds. The lower the germination rate, the more seeds are required to increase the probability that each cell will germinate.


Place your propagation tray in a warm and bright space, but not in direct sunlight. Preferably use a lid with ventilation and light holes, this will act as a mini greenhouse and will help keep the plugs or soil moist.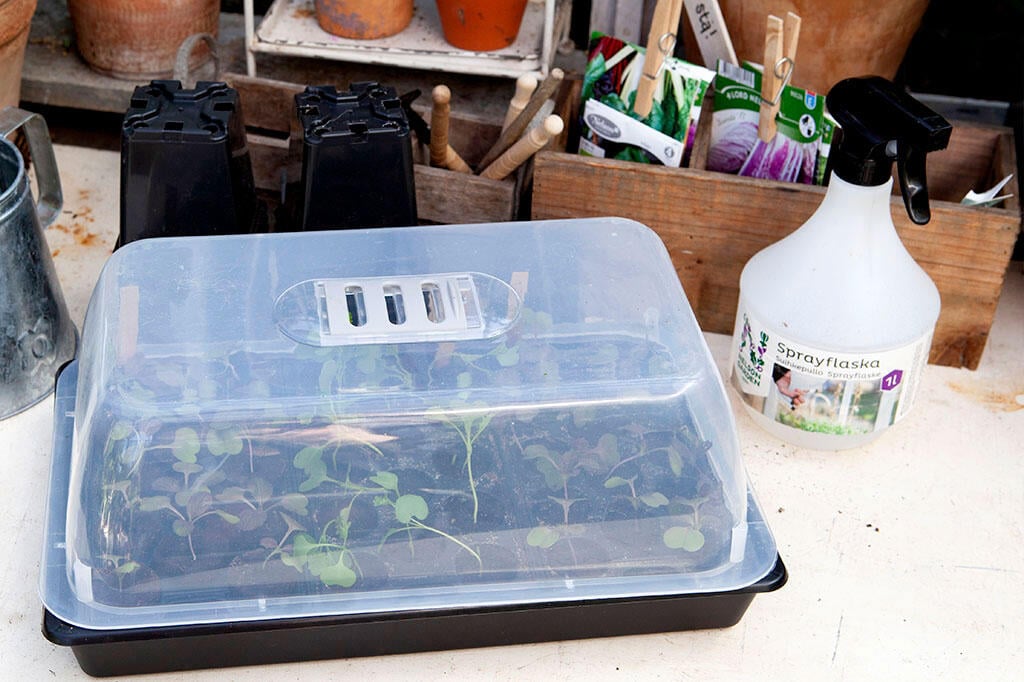 Preferably use a lid with ventilation and light holes. This will act as a mini greenhouse and will keep the plugs or soil moist. Picture: Annika Christensen


Keep the plugs or soil moist and water them from underneath by pouring water into the growing tray below the propagation tray. You should avoid draining smaller plants with too much water. By watering them from underneath you avoid that problem, and you also incite the roots to grow downwards.


When replanting, poke up the plug from underneath. This will give you a perfectly shaped plant to place in a pot or in your garden.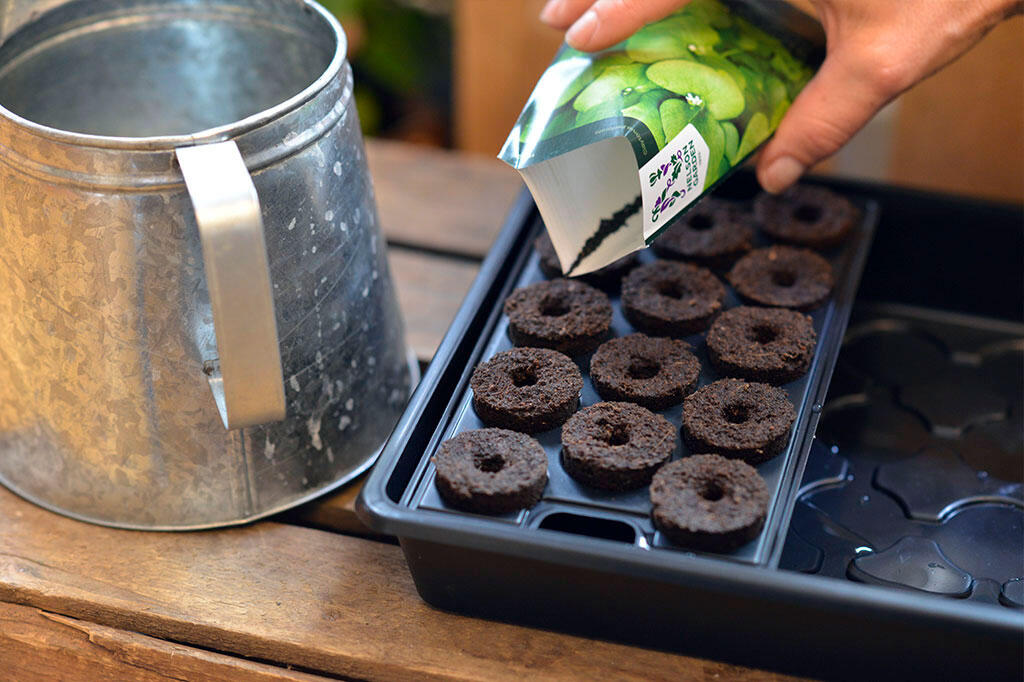 Sow as many seeds as you wish to grow, and then add another few; just to be safe in case some seeds do not germinate. Picture Markus Danielsson


What should I use: soil or plugs?

Soil and plugs serve the same purpose but come with different benefits. You might find yourself unsure of which one to choose. Here are the differences between plugs and soil, and the benefits of using them.
There are several kinds of soil to choose between. There is soil made for different stages of cultivation and for different kinds of plants. There are, for example, soil for pre-cultivating, potted plants, or for flowers. Generally, good soil should be fine-grained and airy. This kind of soil is perfect to fill the cells in a propagation tray with. If you choose organic soil, rest assured that your plants will grow in soil that has only been fertilized with natural manure.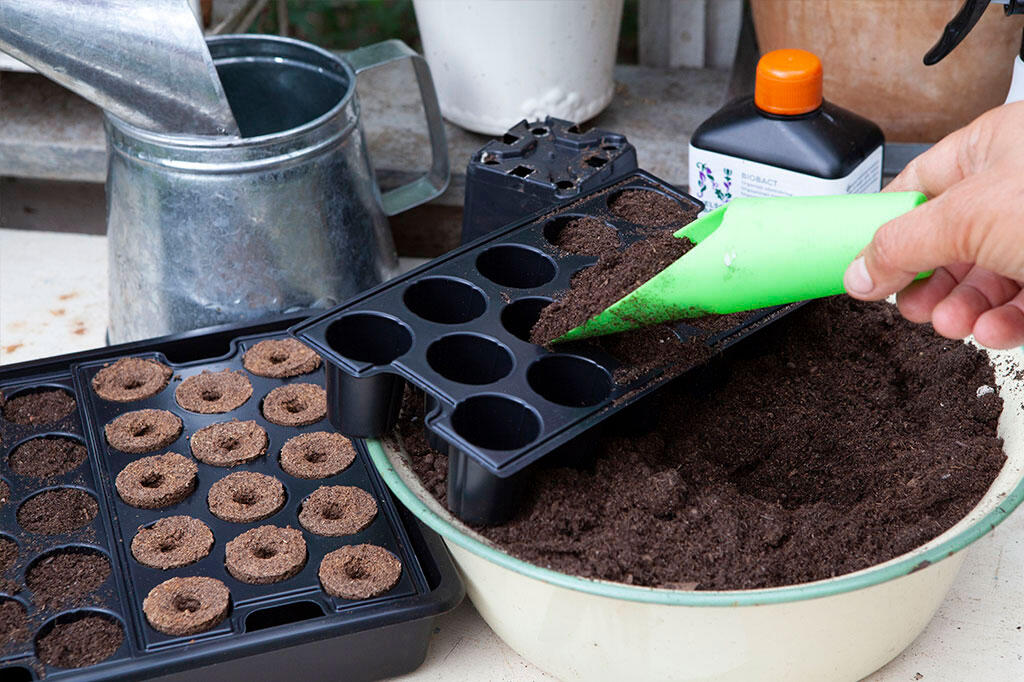 Fill the cells with plugs or soil. Picture: Annika Christensen


There are also different types of plugs to cultivate with. If, when it is time for replanting, you want to replant your plugs in soil, it is important that the plugs are biodegradable. At Nelson Garden, you can buy plugs that consist of coconut fiber, peat, and nutrition. They are both biodegradable and give your plants a head start.
Plugs tend to keep a more even level of moisture, in comparison to regular soil. Also, since you do not have to drag out the bag of soil every time you sow, they will save you both time and space. Plugs are especially convenient if you wish to pre-cultivate in the early spring. By using plugs, your plants will be stable when it is time for replanting.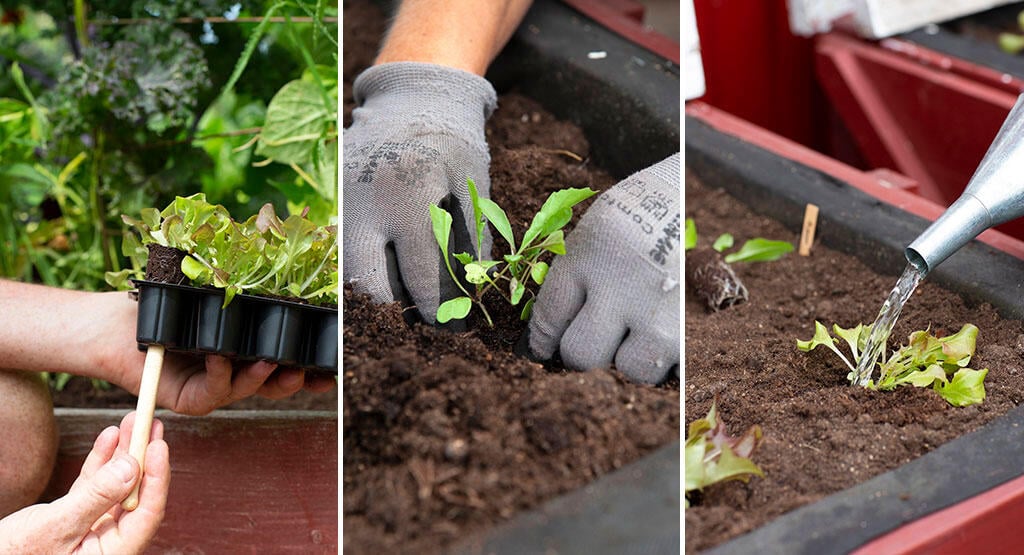 By using a propagation tray, you avoid destroying the roots of the plants when you are replanting them. Picture: Annika Christensen