The sweet-sour berries of the physalis are wrapped in paper-like lanterns and are a fun addition to the late summer harvest. This is one of the few exotic fruits that you can easily grow yourself!
Physalis is a tasty berry enclosed in a papery husk. The berries are delicious eaten as they are or used in pies or jams. Golden berries are a slightly smaller plant that has traditionally been seen as more suitable for growing in colder zones. Cape gooseberries are another variety that take up considerably more space but are well suited to growing in warmer zones and in sheltered locations.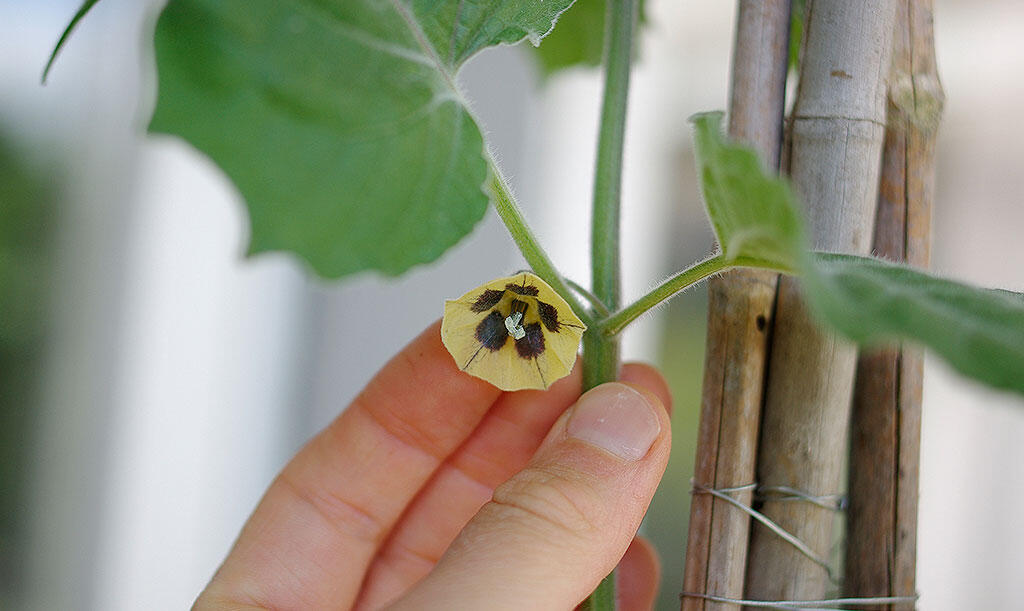 What is the difference between golden berries and cape gooseberries?
Golden berries (Latin name Physalis grisea, formerly pruniosa) are a small shrub with rather small berries.
Cape gooseberries (Latin name Physalis peruviana) are a larger plant with slightly larger berries. It's usually the berries from cape gooseberries that you find in the fruit section of shops under physalis.
They are two different varieties. The golden berry has smaller and sweeter berries than the cape gooseberry, whose berries have a tart, exotic taste.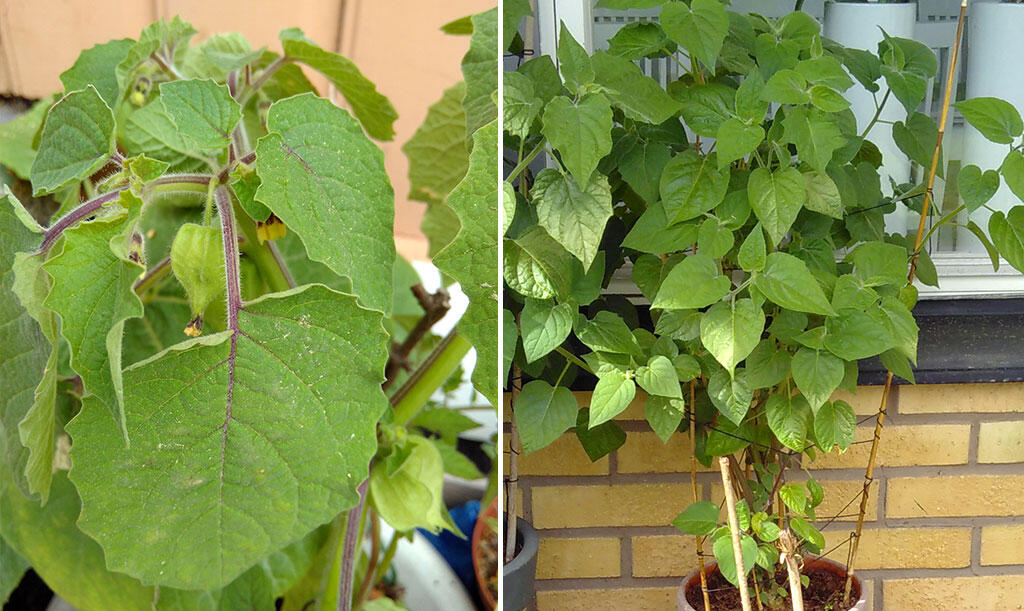 When and how to sow
Golden berries, like gooseberries, need to be grown indoors in March. If you start later than that, you risk not getting any ripe fruit. If you sow a little later, you have a better chance of success with the golden berry, which is a slightly smaller plant. That said, cape gooseberries are usually fine to overwinter and take cuttings from, so if you don't have time to harvest in the first year, you might do better in the second?
Sow the seeds in damp seed compost – it's best to let them germinate at a slightly higher temperature (around 20°C) and then place them in a cooler spot (around 15°C). Light is important, so it's best to use grow lights if you are planting early.
Transplant when the plant has a few leaf pairs or is getting crowded. Place one plant in each pot. Plant out once the risk of frost is over. Physalis can be grown outdoors in a sheltered position but it's most suitable for growing in pots. A pot that holds 5–10 litres of soil is usually adequate for golden berries. Cape gooseberries do best with a slightly larger pot.

How do I care for the plant?
Golden berries and gooseberries may both need to be supported. They also tend to branch well without being topped (pruning off the top).
Which soil type is best?
Golden berries are best grown in nutrient-rich, well-drained soil that retains moisture. It is important to water regularly, especially in hot summers when the plants need a lot of water.

Which nutrients should I give?
Your plants need a lot of nutrients to be able to produce fruit. After just a few weeks, your plant will have used up much of the nutrients that were in the soil when you planted it. It's better to add nutrients little and often. This is especially important in hot summers when you need to water frequently.
When can I harvest physalis?
The plant usually produces fruit from August to September and until it gets too cold.
The berries are ready to harvest when they turn a yellowish-orange colour and are easily detached from the plant. If some fruits do not ripen, you can pick them and leave them to ripen indoors.
Can I overwinter physalis?
Golden berries and gooseberries cannot withstand cold winters. However, it is usually possible to overwinter the plants. Cut down the plants in autumn/spring and take the opportunity to take cuttings from the new shoots that emerge.