DIY projects are a fun activity to do with kids and perfect for when they are out of school or on breaks. Combining DIY projects with cultivating is a perfect match! It encourages kids' creativity and introduces them to nature, outdoor life, and nutritious food.
Pre-cultivate your seeds in pre-school
First of all, it is a good idea to pre-cultivate your herbs. By pre-cultivating, you place the seeds of your choice into cultivation plugs or small pots with soil, where they will germinate and grow strong roots. By pre-cultivating, you can harvest your herbs earlier than if you would have sowed them directly into soil outdoors during the summer. Depending on the ages of the kids, a fun idea is to call the pre-cultivation process pre-school!
Pre-cultivating indoors is best done in the springtime, as it gets warmer and brighter outside, which is good when cultivating on window sills. Some seeds, for example, chili, can be pre-cultivated as early as January or February. By telling kids their seeds are in pre-school, they might enjoy this process even more!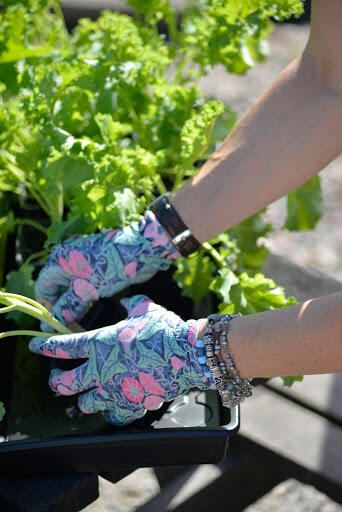 1. Let the kids make their own pots

Include your kids by making your own pots of newspaper. It is super easy! Just cut some newspaper into strips, roll around a cylindrical object, fold or scrunch the paper at the bottom of the cylindrical object, and flatten the bottom of the pot that you have now made! Fill the paper pot with soil and seeds of your choice.
Newspaper pots are best suitable for pre-cultivation as the paper gets damaged when watering the plants. When pre-cultivating, newspaper pots are very practical. As paper is biodegradable, you can place the entire paper pot into the new soil when it is time to replant your plant into a bigger pot. The paper will decompose by itself!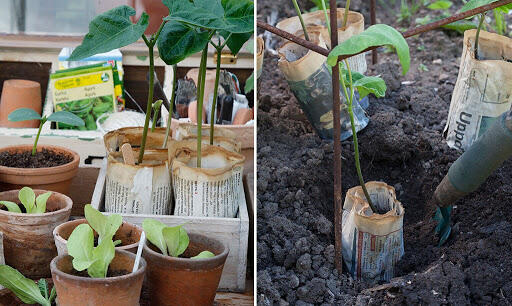 2. Let the kids make their own mini greenhouses

Plants thrive when growing in moist soil. The best way to maintain a moist environment is with the help of a greenhouse. And homemade greenhouses are super easy to make - perfect for kids!
All you need to make your homemade mini greenhouse is plastic bottles and a scissor. Cut the bottoms of the bottles and remove the cork for ventilation. Place the bottles inside the edges of the pots you are cultivating in. In that way, it will stay warm and moist inside.
If the best part of gardening, according to you or the kids, is the cultivation process, you could make it easier on yourselves. Purchase a mini greenhouse, or put a lid on a propagation tray.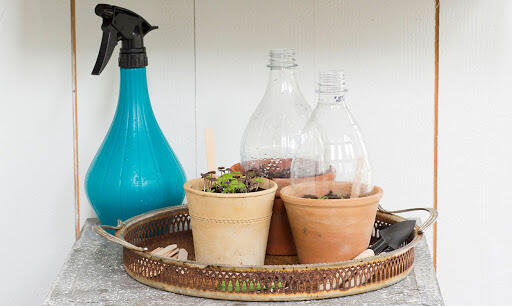 3. Let the kids make their own etiquettes

Once you have made your own newspaper pots, or if cultivating in regular pots, separating them with etiquettes is a good idea. Bring out some paper clips and let the kids write the names of the herbs that you are cultivating. Attach the paper clips onto some ice cream stick, for example, and then you have your own homemade etiquettes!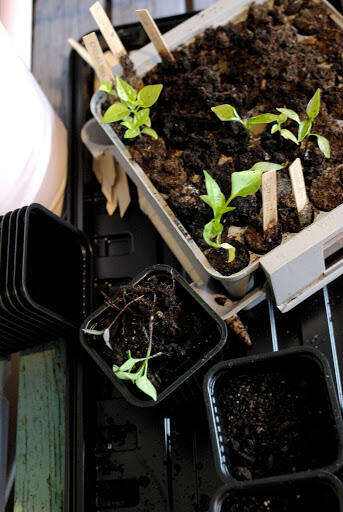 4. Let your kids be creative when cultivating outdoors

If you have a garden, you can sow your seeds outside in the early summer. You can sow in basically anything: a tire, a boot, an old can, or an abandoned sandbox. Why not let the kids give their ideas of places to cultivate in? Remember to make a hole in the bottom of the object you are cultivating in if that is possible, and then place the cultivation in a sunny spot.
If you wish to cultivate on a smaller scale, one option is to pre-cultivate the herbs indoors in a can or pot during spring. Once it is warmer outside; place the can outdoors. You can also sow the herbs directly into a can or pot outdoors during the summer, and then you can move the can or indoors when it gets colder!