Spring is here and we can finally eat both breakfast and dinner in daylight. We're happy to have the light again, but when is the right time to turn off the plant lights?
Maybe you've had your plant lights on all winter and discovered what a difference it makes to your plants? As it gets brighter outside, it's easy to be a little too quick to take down the plant lights - especially if you have your plants in the window. Then it may be a good idea to have a little patience and leave the plant lights on a while longer.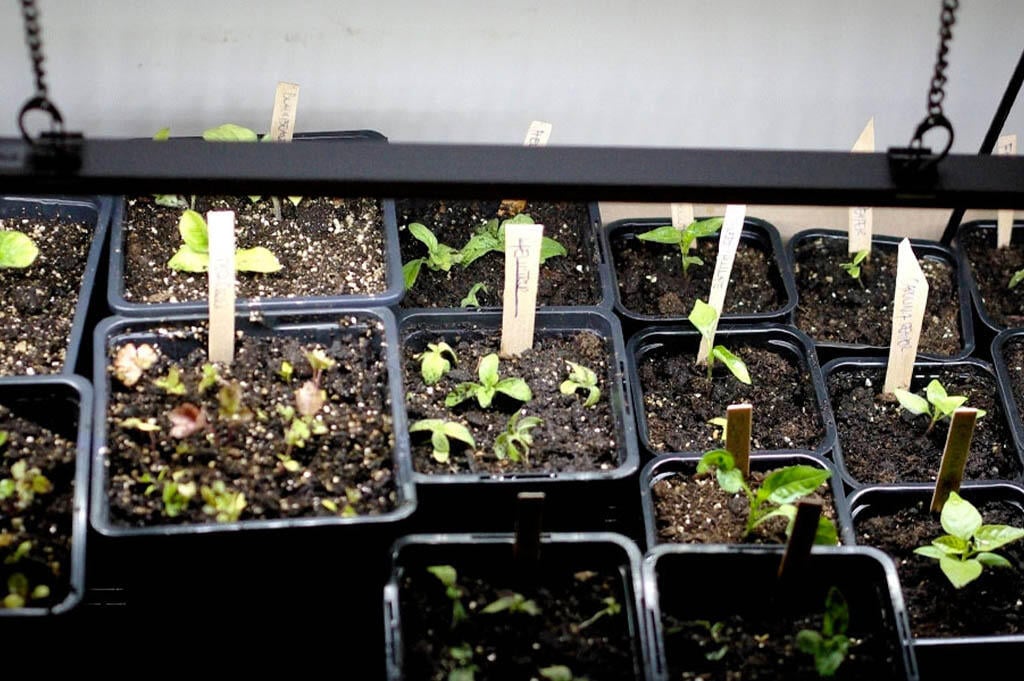 Aubergine, celery and heliotrope are all three examples of seeds that are preferably sown early in the year and therefore need extra light. Photo: Lovisa Back
Depending on the location indoors
Natural light will always be the best option for your plants, but indoors, daylight alone may not be enough yet. Both the type of window glass and the position of the plant in relation to the window will affect how much light reaches the leaves. In the north, there is almost always too little light, even in summer.
What happens if they get too little light?
A plant that gets far too little light will grow tall, thin and spindly. Even if your plants get enough light to develop reasonably well, they may do a lot better if they get some extra light for most of the spring. Here you can let your own level of ambition and circumstances guide you. If you have limited space and lighting, perhaps you prioritise the vegetables you plan to harvest first?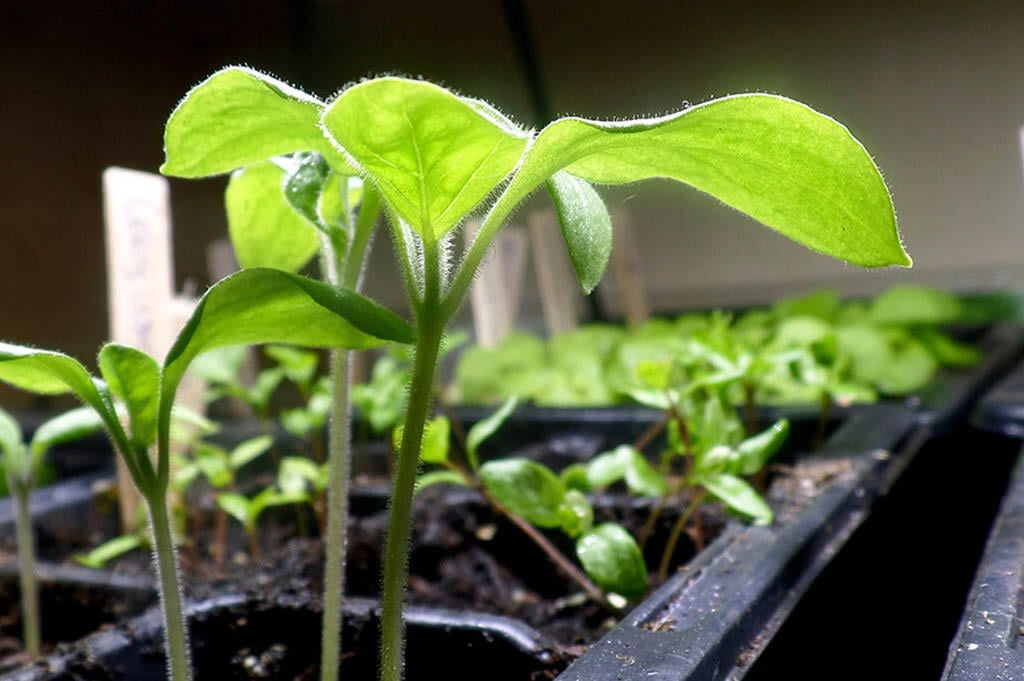 Plenty of light and a cooler room temperature is great for your seedlings. If you have them far into the room, it may be a good idea not to turn off the plant lights throughout the spring. Photo: Lovisa Back
When can I turn off the lights?
In a bright south-facing window or glazed conservatory, it is not until around April that there is sufficient daylight to produce strong plants. If you grow in north-facing orientation or a little further inside the room, plant lighting will do your plants good even in summer. However, many of our plants do best if they are moved outside completely or to a conservatory in the summer.